What is the Degenerate Ape Academy / Degen Trash Pandas?

The Degenerate Ape Academy launched on 28th August 2021. While it was not the first generative NFT on the Solana blockchain it was the first major project that kicked off the rise of Solana and subsequent NFT boom. 
Degen Ape Academy has history and provenance on the Solana blockchain because it was the project that led to the development of the Candy Machine NFT-minting protocol. Metaplex developers stepped in at the eleventh hour to help write the protocol and it was used for subsequent NFT launches on Solana, more details on that story here: https://twitter.com/sainteclectic/status/1459184381075996679?s=20. 
A month after its launch Solana was trading at $158, a +259% increase.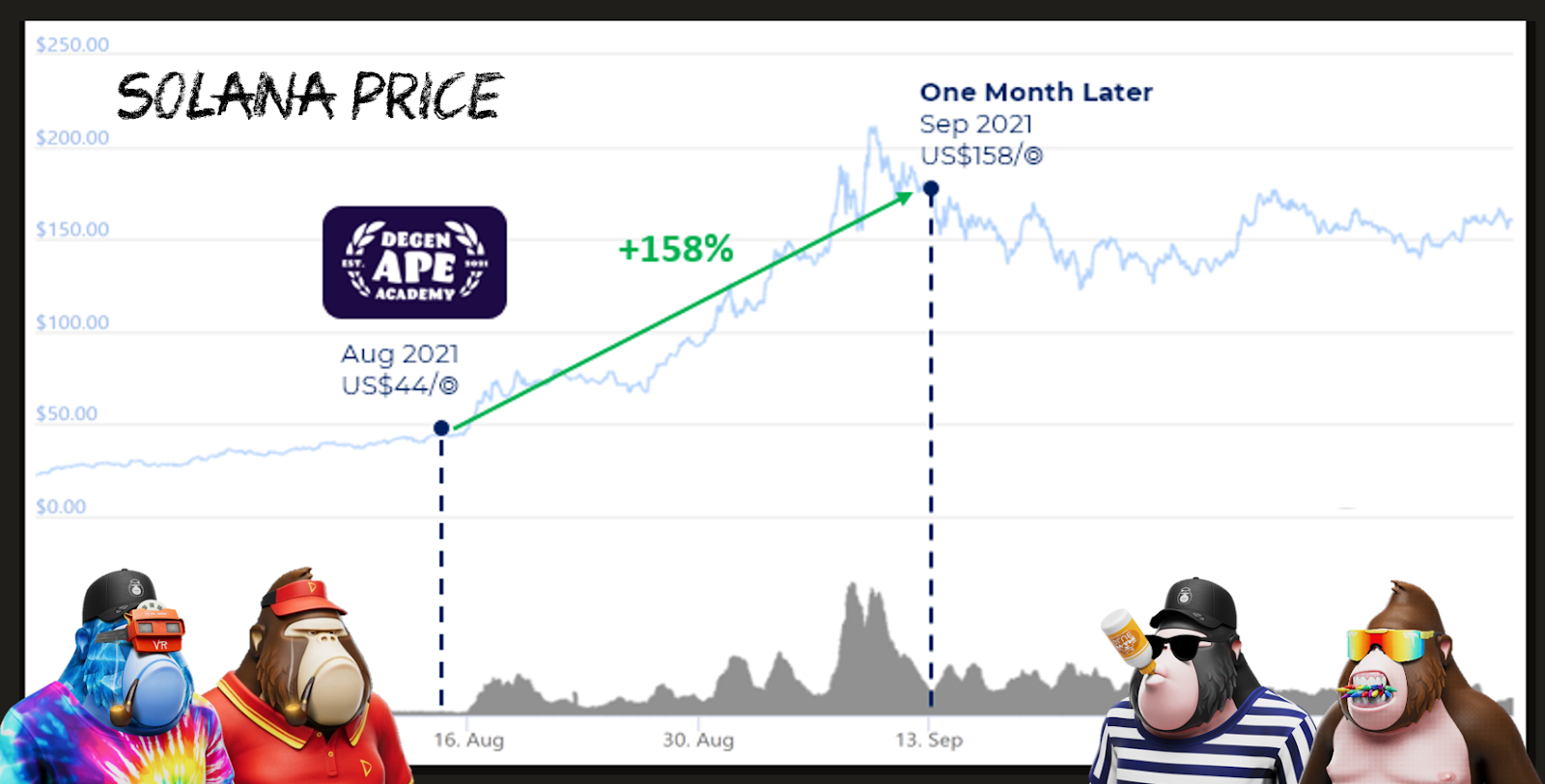 Since then there's been 1M◎ or 52k ETH or US$250m in volume traded of Degen Apes. Along the way we have seen some extraordinarily large purchases with the highest Degen Ape #7225 selling for US$1.066m. Various other rare Degen Apes have traded between US$500k-$700k.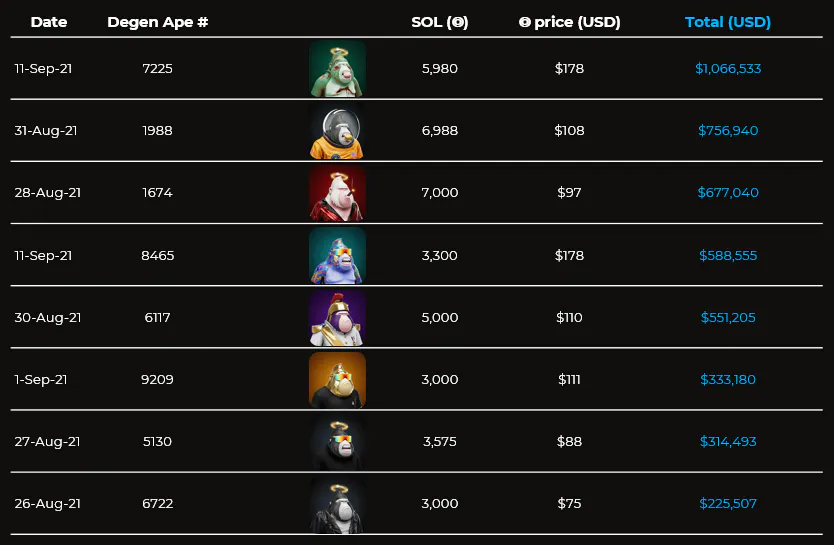 Degenerate Trash Pandas
The Degenerate Trash Pandas was the follow up NFT project utilising the 3D art skills of DAA artist Monoliff with some of the Solana industry's core developers.
It is an expansion of the Degeniverse with the Apes' smaller and devious raccoon counterparts popping on the scene on November 15th.
It would not be Degen NFT launch if there weren't firsts. In this case the team used the Fair Launch Protocol (FLPs) to prevent bots. As part of that they set the bid range between 0.1 ($20) to 10 SOL ($2,000) and it would be up to the community to set the price. Previous FLPs had set at the top of the range so it was expected that the project would
What happened next was unexpected. The Degen Ape community understood the nuances of the FLP and educated the wider ecosystem on how the bidding process worked. Up until then many wrongly believed that higher bids meant high a probability of success which was not necessarily true. The community coordinated and the #bidsmol movement was formed, with many opting to bid 0.1 SOL ($20) per NFT. In the end the FLP priced at $20 per NFT at a time when launches were being priced at $300, resulting in a wide distribution and many new participants who were able to join the Degeniverse at an affordable price.