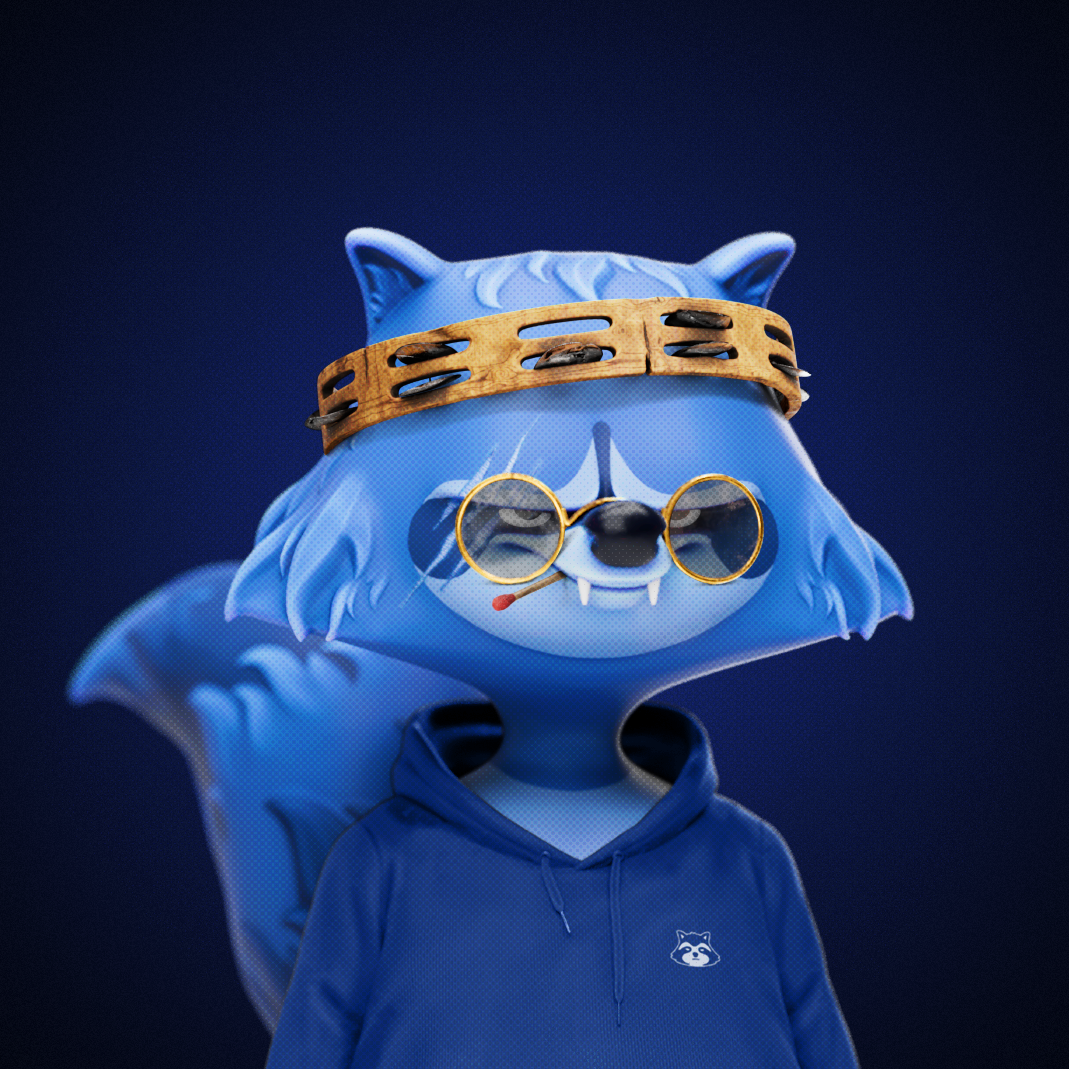 Shane Da Mane
I'm Shane, but I also go by TRYFEKTA when I'm busy as an independent artist bases outside NYC. I grew up around some of the most legendary session musicians in the world, shaking hands with people like, Sid Bernstein (rip) when I was 16 or attending xmas parties with the saturday night live band every year.
From the Ape's mouth

Why I want to be on the Student Council

I didnt do so well on school, battling a disease which made it extra difficult, but as a kid I learned fast that you can use your talents and earn royalties doing jingles and tv commercials, etc so Ive been taking the entrepreneurial route ever since.

Im a passionate NFT collector as of about 2 years ago and Im proud so be able to to say I hold a few @degeneratetrashpandas! (Which i wanted for so long but had to wait until i could afford one)

Ive been super active in attending IRL events to dig deeper into the Solana Space ( no pun, but I do know Vibhu and have his personal #)

Ive become close with founders of a few projects like @blanksoles and @endstate and unfortunately was too star struck ( again, no pun) to meet @SEA_EOH at the HomeRoom reveal party, but it will happen someday Im sure.

As someone who creates limited run series and 1/1 physical art pieces, (in mediums like canvas , woodworking, metal, glass etc)Im determined to figure out new ways of bringing my art and guerilla marketing ideas (ok, seriously no puns ever) to the table and help bring awareness to the many amazing use cases in Web3 thru things like interactive street art or installations etc.
A few questions we have

What do you think about....
What do you love most about the Degeniverse?

I think first and foremost the think that brought me in initially was @monoliffs art...its really good...but Ive studied advertising and marketing in college and followed brands, and design etc. and i could tell Degen Labs and the whole DAA brand was super well planned out and always impressed me.

Secondly the community I found here has really been super helpful and generous to me, going above and beyond to help me grow deeper roots in the Degeniverse.

I wouldnt have my hoodie on my pfp if it wasnt for @mediagiraffes gifted dumpster! plus i see the alpha thats still not revealed fully and Its so easy shilling everything in this world to my close friends so we all can win and be apart of seriously probably the best nft community out there on any chain.

I guess, i just love it because its begun to feels like a new, home, full of my degen family.

What skillset or experience do you have that sets you apart from other candidates, and how do you plan to utilize it for the benefit of the community?

I dont have a masters in fine art or anything but i was fortunate enough to have grown up in an artistic and creative home which sent me to art camps and classes and pushed me to pursue my dreams to build whatever my heart desired.

Having spent a decent amount of time in museums learning about the late greats, and their philosophies and techniques, I have a good amount of knowledge about materials and what makes art art, which is valuable in this growing space of mostly traders who don't know the difference between museum archival and butcher paper etc.Ive also had the privilege to paint murals with famous street artists, something i aim to work up to doing for myself in the future.

I know my way around graphic design software like photoshop and illustrator, as well as music editing software having gone to school at MI for audio engineering and growing up in studios, setting up live concerts since young age.

Web3 and NFTs have just seemed like the best place to put it all together, so I'm here, building!

These skills could translate to helping edit content, promo videos, writing catchy songs or jingles ....Sonic Branding is a powerful way to create a sound that immediately can identify a brand...Like mcdonalds ba ba ba ba baaa... or the netflix sound or the sega theme.... etc. i could help figure out what DAA or the degeniverse sound would be... who knows?!It all starts as an idea, and we go from there !

What would a successful 120 day term look like to you, i.e. what do you hope the council will be able to accomplish?

In the next 120 days, the council should be able to vote on atleast a few major proposals, maybe offer stars to attendees and active participants who vote and maybe bonuses for those tho vote consistantly.

Im not sure what the true vision for the council will be but im sure it will be to help steer the degeniverse thru deep waters to uncharted territories, bringing new innovations to the solana ecosystem, so holding at least one IRL event each term, for council members and holders, to earn some field trip tickets, would boost morale and get the community pumped for the next term.

But honestly, as a Trash panda...I just want snack dumpsters in all of the hallways
View All The Other Candidates
Keep reading to learn more about the other Degens running for this thing.